William Hill Scottish Cup
Sat 20 January, 2018. Kick Off: - 15:00
Palmerston Park

Fixture Information: 
Ticket Information:
Tickets for Thistle's Scottish Cup tie against Queen of the South will go on sale again tomorrow morning(Tuesday 16th January) at 10am.
The tie, which will be played on Saturday 20th January with a 3pm kick off, is ALL-TICKET for Partick Thistle supporters.
All supporters are advised that tickets in the stand will be for UNALLOCATED SEATING. Please ensure you purchase the correct criteria of ticket as there will be checks at the turnstile on matchday.
This second batch of tickets, comprising of 200 tickets, represents Thistle's final allocation of tickets for Saturday's match. There will be no cash gate on Saturday at Palmerston Park.
Our second batch of tickets can be purchased in the following ways:
Available to buy online at ptfctickets.co.uk
Calling the club on 01415791971 and selecting option 1 for general enquiries between 10am and 4pm Monday-Friday
By visiting the office in person between 10am and 4pm Monday-Friday
Tickets are priced as follows:
Adults – £16
Concessions – £9
Under 16s – £5
A concession is classed as a person aged between 16 and 21 years, a person aged 65 or older and a full time student with a valid matriculation card.
Supporters' Buses:
City Centre Branch:
CITY CENTRE BUS NOW FULLY BOOKED
Jordanhill Branch:
Pick ups:
Jordanhill Station – 12:00
Thornwood Bar – 12:05
Prices:
Members: 
£10 for adults
£5 for concessions
Non-Members:
£16 for adults
£8 for concessions
All Jags fans are welcome but booking is essential.
For seats please contact Alistair on 07817612563 or email 
For general enquires please contact Iain on 07779668357 or email 
North-West Branch:
Pick ups:
Milngavie Station – 12:00
Esquire House – 12:20
Maryhill Community Halls – 12:30
Prices:
£17 for adults
£10.50 for concessions (School aged children, unwaged adults, senior citizens & matriculated students).
Queen of the South
4
Callum Fordyce (Kyle Cameron 59)
18
Ross Fergusson (Andrew Stirling 85)
23
Myles Beerman (Connor Murray 68)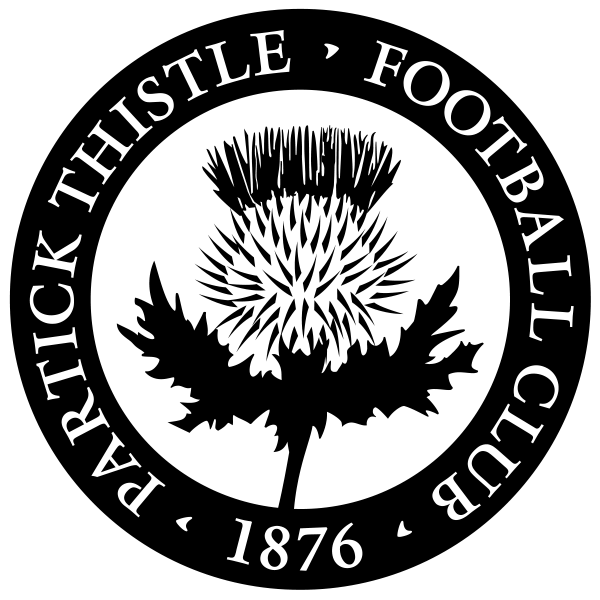 Partick Thistle
10
Chris Erskine (Andrew McCarthy 85)
11
Steven Lawless (Kris Doolan 71)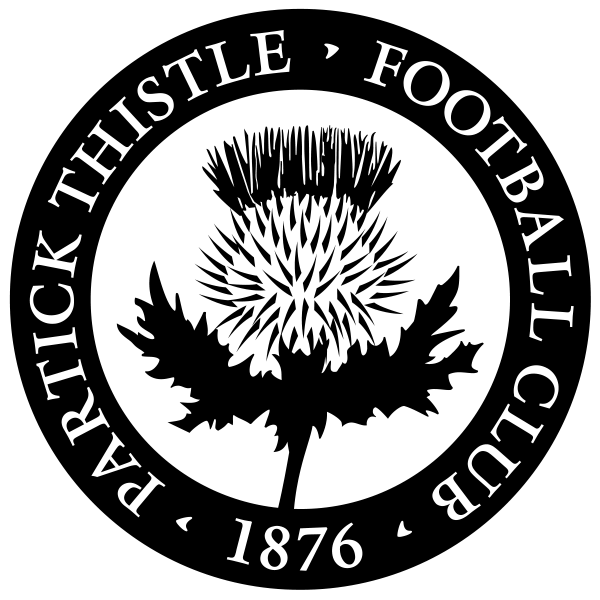 Match
Preview
Match Preview
Queen of the South v Partick Thistle – 20th January 2018
After what has seemed like an age without any Jags action on the pitch, the team return to action on Saturday in William Hill Scottish Cup action against Queen of the South. The trip to Dumfries is a game that some media pundits are tipping as a potential upset but Jags boss, Alan Archibald, insists the team's preparation won't change as he explained when he spoke to ptfc.co.uk earlier today.
"Our preparation will be the same as any other league game and we'll treat it the exact same as if we were playing in the Premiership. We just need to focus on ourselves and make sure we come away with the result at the end of the day.
"We need to go about our business in the right way, they're a good side with a good mix of experience and younger players. It was good for us because we took advantage of the winter break to go and watch them a couple of times and they certainly impressed from what I could see.
"They've got a good amount of quality in the likes of Rankin and obviously Dobbie who has scored a lot of goals for them this season. We need to make sure we stop those good quality players.
"I think all of our players are aware that a lot of people are looking for an upset this weekend and we're probably the fixture that a few media personalities are tipping for that. We say it to the boys every year that there will be a couple of shocks and we just need to make sure it isn't us.
The romance of the cup is something that grips most Jags fans at this time of the year and Archie is no different as he looks to deliver a good cup run.
"It is a cup game and everyone likes the feel of the William Hill Scottish Cup. I think it's good to get a break from the league and our fans really embrace it as well. We've done fairly well in the cup the last two years and we're just looking to build on that this season.
"Our first hope was a home tie but then we just wanted someone from a different league, just for a change of scenery and to give our supporters something different. A lot has been made of their plastic pitch but we look at it and we're at least glad you know you're getting a consistent surface and you're not going to need to deal with a horrible rutted pitch. We train on a synthetic for half the year and have been on one for a good couple of months now so that certainly won't be an excuse for us.
It wasn't just the Spanish sunshine that kept the manager's spirits up when the team were away, it was also the sight of three of his long term injuries returning to full training and taking part in the friendly match against Shanghai Shenhua.
"The great thing about getting out to Spain was that we got eight training sessions and a game for Abdul Osman, Callum Booth and Mustapha Dumbuya and then we got the game at the end of the week as well. That's the bonus of going away, you know you are going to get good quality training on a grass pitch every day. We got James Penrice back on loan from Livingston and we're hoping Christie Elliott isn't too far away either which is excellent. I know it's a cliché but it will be like having four or five new signings on board.
"The prime example of how valuable the trip to Spain was highlighted when we got back and had to cancel a bounce game on Tuesday because of the snow. That would likely have been the story for the whole week so it really does make a huge difference. We could feasibly go from only having one or two natural full backs to having four or five which will be absolutely brilliant."
More exclusive preview interviews with Blair Spittal and Jags gaffer, Alan Archibald, are now available to Jagzone subscribers – log in to see them. Jagzone members will also be able to watch highlights of the game.
Can't make Palmerston Park? Jagzone members can listen to live audio commentary of the match.
For a full list of all the great content you can access from just £5.99 per month as a Jagzone member, click here.
Article Copyright © 2018. Permission to use quotations from this article online is only granted subject to appropriate source credit and hyperlink to ptfc.co.uk.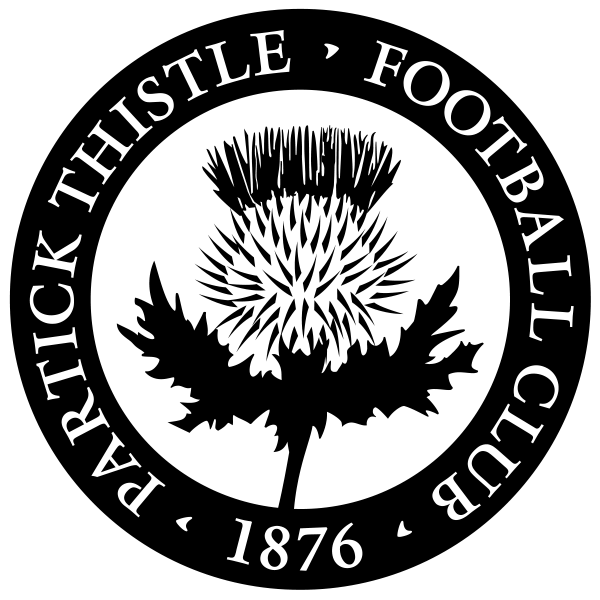 Match
Report
Match Report
Queen of the South v Partick Thistle – 20th January 2018
Three weeks after goals from Kris Doolan and Conor Sammon secured victory for Partick Thistle against Ross County in a vital game, the Jags returned to competitive action with a William Hill Scottish Cup tie against Queen of the South. Thistle traveled to Palmerston Park off the back of a much needed break that saw Alan Archibald's men swap Maryhill for Marbella as they journeyed to Spain for a week long training camp. Now, back in snow covered Scotland, the Jags looked to advance in the cup in front of over 1,000 away fans.
Tomas Cerny remained in goals behind a changed defence. Daniel Devine was suspended for the game so Niall Keown and Adam Barton lined up together in a back four with Paul McGinn at right back and Callum Booth making a return at left back after five months on the sidelines. There was a big return in the midfield as well as Jags skipper, Abdul Osman also came back into the side after a long term absence with a shoulder injury. Ryan Edwards partnered Osman in the midfield behind the threatening trio of Blair Spittal, Chris Erskine and Steven Lawless. Conor Sammon was the lone striker as he looked to build on the performances that saw him claim the McCrea Financial Service Player of the Month award for December.
Both sides began the game sloppily but the home side did carve out an opportunity in the fifth minute. Queens danger man, Stephen Dobbie found some space just outside Thistle 18-yard box and the number 11 unleashed a rasping shot from 20 yards which bent just the wrong side of Tomas Cerny's left hand post.
After that early chance for the hosts, it was Thistle who then had a sight of goal in the seventh minute. Callum Booth's cross from the Jags' left flank landed at the feet of Paul McGinn. The defender, who is still looking for a first Thistle goal, shot on goal with his right foot. He rather scuffed the shot though and his effort bounced safely into the gloves of Alan Martin.
Thistle were almost the architects of their own demise when a slack back pass was intercepted on 31 minutes. Stand-in centre-half, Adam Barton attempted to head the ball back to Tomas Cerny but Ross Fergusson was able to latch onto it. The number 18 beat Cerny to the ball but couldn't direct a lifted attempt goalward as his effort was cleared easily.
Queen of the South would be made to rue their missed chances when Conor Sammon fired Thistle in front on 41 minutes. The Jags broke from a Doonhamers corner but decided to hold onto the ball instead of flying forward. This method of attack proved to be a rewarding one as a quick one-two between Chris Erskine and Steven Lawless allowed the latter to touch the ball through to Conor Sammon. The striker nipped in front of his marker to control before expertly slotting the ball home from inside the box. The goal was Sammon's third of the season and his first away from home for the Jags.
That's how things stayed as the teams entered the break. The home side would feel that Thistle's lead was an undeserved one as they had shown plenty in that first 45, however, one patient bit of play leading to a clinical finish was the difference for the teams and the Jags were to kick the second half off in the lead.
The hosts needed a response if they were to get themselves back into this tie and that's exactly what they produced as ten minutes into the second period, they were level. Ross Fergusson got the better of Niall Keown on the Queens right and the forward burst into the box. Keown did excellently to recover but when he made a sliding tackle, his challenge sent the ball back off the striker and into the net. A fortuitous goal but probably a deserved one for the Championship side who had put in a good showing up until that point.
Blair Spittal had a sight of goal with 20 minutes left to play of the regulation 90. The number seven picked the ball up on the left wing and he cut inside onto his stronger right foot. Spittal rifled a shot goalward and although it was on target and had plenty of power, it was straight at Alan Martin who parried it away.
Alan Archibald made his first change of the game in the 70th minute as Kris Doolan came on for Steven Lawless with the team needing some invigoration up front.
Despite this alteration, it was Queen of the South who came extremely close to taking the lead in the 74th minute. A Queens corner taken by Mercer found the head of Shaun Rooney. The ex-York City man headed towards the far corner but saw his attempt go agonisingly wide of the back stick.
Having seen the hosts pass up an opportunity to take the lead, Thistle would make sure not to do the same as they retook the advantage with nine minutes left to play. Callum Booth fed the ball to Conor Sammon who was situated in the Queens box with his back to goal. Booth made a decoy run beyond Sammon which opened up some space for the Irishman to turn and shoot. He did exactly that and he found the back of the net, via a sizeable deflection. The striker reeled off to celebrate his fourth goal of the season with the enormous away support bursting into celebration.
The Jags would go on to see the game out with Andrew McCarthy coming in for Chris Erskine to help steady the ship. Willie Collum blew for full time with the score at 2-1 and Thistle progressed to the fifth round of the William Hill Scottish Cup with the draw coming on Sunday evening.
The Maryhill men must now look forward to a league clash with Celtic on Tuesday night as the Champions come to the Energy Check Stadium at Firhill. Kick-off is 19:45.
QUEEN OF THE SOUTH TEAM: Martin, Rooney, Fordyce (Cameron, 61'), Brownlie, Rankin, Dobbie, Thomson, Fergusson (Stirling, 82'), Beerman (Murray, 69'), Mercer, Dykes.
UNUSED SUBS (QSO): Leighfield, Bell, Akubuine, Gourlay.
THISTLE TEAM: Cerny, Booth, Keown, Osman (c), Spittal, Erskine (McCarthy, 84′), Lawless (Doolan, 72′), Barton, McGinn, Sammon, Edwards.
UNUSED SUBS (PTH): Scully, Dumbuya, Nisbet, Penrice, Storey.
Article Copyright © 2018. Permission to use quotations from this article online is only granted subject to appropriate source credit and hyperlink to ptfc.co.uk.
Match Gallery: Queen of the South v Partick Thistle – 20th January 2018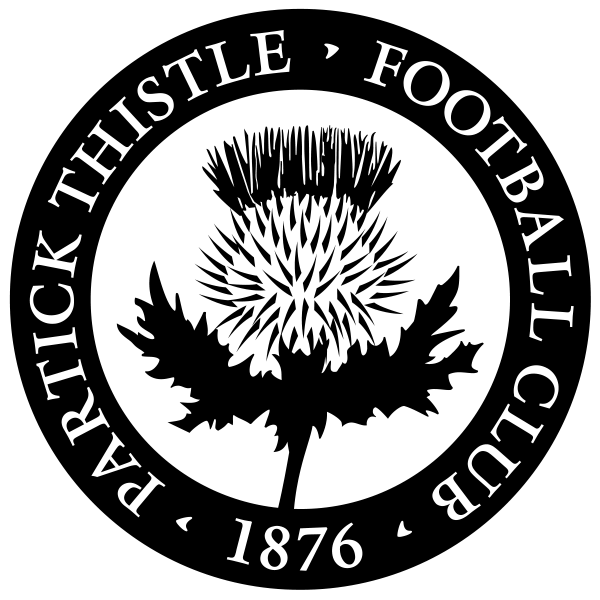 Match
Reaction
Match Reaction
Queen of the South v Partick Thistle – 20th January 2018
After a three week break, Partick Thistle returned to competitive football with a trip to Palmerston Park this afternoon. The Jags faced Queen of the South in what was their first game since the 30th of December and it was a successful return to action for the Maryhill men as they ran out 2-1 winners. Conor Sammon opened the scoring at the end of the first half before the Doonhamers drew level in the 55th minute. The game was an end-to-end one and just as it seemed destined for a replay in Glasgow, Conor Sammon popped up with another goal as his deflected effort sent Thistle into the fifth round draw. Jags boss, Alan Archibald spoke to ptfc.co.uk after seeing his side progress in the cup.
Archie started by making clear the pride he has for his side as they move into the next round of the William Hill Scottish Cup.
"The first thing I said to the lads was well done. This was by no means an easy tie against a lower league side. Queen of the South have plenty of quality and we had to fight hard for the win. This game was one being tipped to be an upset and it was up to us to ensure it didn't end up that way. In the end, we've got the win and that's what it was all about."
Thistle boss, Archibald spoke of his side's energy and positive attitude in an action-packed game with some good play at points.
"The boys applied themselves well and got up to speed quickly. When you have no game for three weeks, it can be difficult to get up to match speed immediately but I thought we cut the sloppiness out fairly quickly. There were periods when we played good football but we allowed them to play more freely than we would have liked. We wanted to nullify Dobbie but we didn't do that too well and he looked dangerous for them. However, in the end, we've got over the line."
The gaffer was full of praise for the day's match winner, Conor Sammon, who netted twice as he made it three goals in two games having picked up the McCrea Financial Services December Player of the Month award.
"I thought he was great today. He played really well against Ross County and changed the game for us on that day but the key was to build on that. He was a handful for their defenders today and obviously getting two goals is brilliant. He's a really hard worker and I'm sure he'll continue to push for a starting spot in the team."
Alan then finished by mentioning the two returning players in the team. Callum Booth and Abdul Osman, who have both missed five months of action, started this afternoon and Archibald was happy with their comeback performance.
"Callum came back in and you wouldn't know he'd missed any games. He was up and down that wing constantly and didn't show any rustiness although he'll probably be feeling it later tonight. I thought Abdul slotted back into the team fairly well and just having the captain back on the pitch was a boost in terms of morale. Mustapha Dumbuya was back in the squad too but we didn't want to risk him on the artificial surface but hopefully he'll get some more minutes in the coming weeks."
Archie and his squad now turn their attentions to Tuesday night's clash with Celtic as they return to league action at the Energy Check Stadium at Firhill. Kick-off is 19:45 in Maryhill.
A more in depth video interview with Alan Archibald is available now to Jagzone subscribers and will be followed by reaction from Callum Booth and Conor Sammon. Log in now to see it as soon as it is available.
Jagzone subscribers will be able to rewatch the full 90 minutes at noon on Monday
Highlights will be added shortly and will be free for Jagzone subscribers.
For a full list of all the great content you can access from just £5.99 per month as a Jagzone member, click here.
Article Copyright © 2018. Permission to use quotations from this article online is only granted subject to appropriate source credit and hyperlink to ptfc.co.uk.