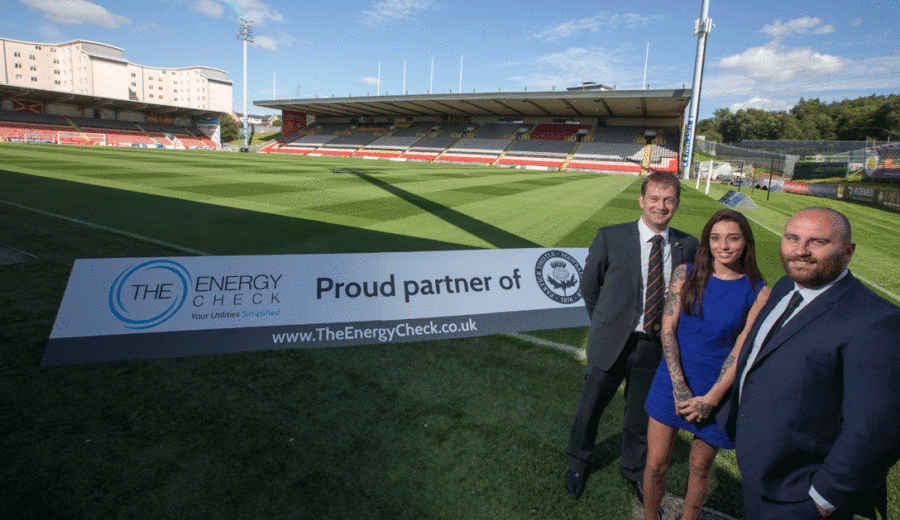 Jags sign six figure deal for stadium naming rights
Tuesday 12th September, 2017 at 12:27pm
Partick Thistle Football Club has today signed a six figure, three year deal, with energy efficiency firm, The Energy Check. The deal will see Firhill Stadium re-named The Energy Check Stadium at Firhill.
The agreement is the latest in a number of new commercial deals signed by the club in recent months and represents a significant new revenue stream that will be reinvested in the club throughout the lifespan of the partnership.
Ian Maxwell, Partick Thistle Managing Director, said: "It is essential that we continue to explore as many new commercial opportunities as we can and this represents a significant level of new income for the club. As a board, we recognise the need to move with the times in order to match the resource available to other clubs. But we also recognise the importance of history and tradition in football. So that meant retaining Firhill as part of the new name and I am pleased that Energy Check understood the significance too.
"The investment from The Energy Check opens up an entirely fresh source of commercial revenue for Partick Thistle and it really is superb to have a completely new partner on board. Everyone at the club is looking forward to a productive relationship over the next three years."
Robyn Smith, Corporate Partnership Manager at The Energy Check, said: "It's fantastic to get this deal over the line and we are all looking forward to working with the club across the full length of the deal. As a company, we are looking to establish our brand north of the border and this partnership is the perfect way for us to begin that process."