In this section...
Kids go free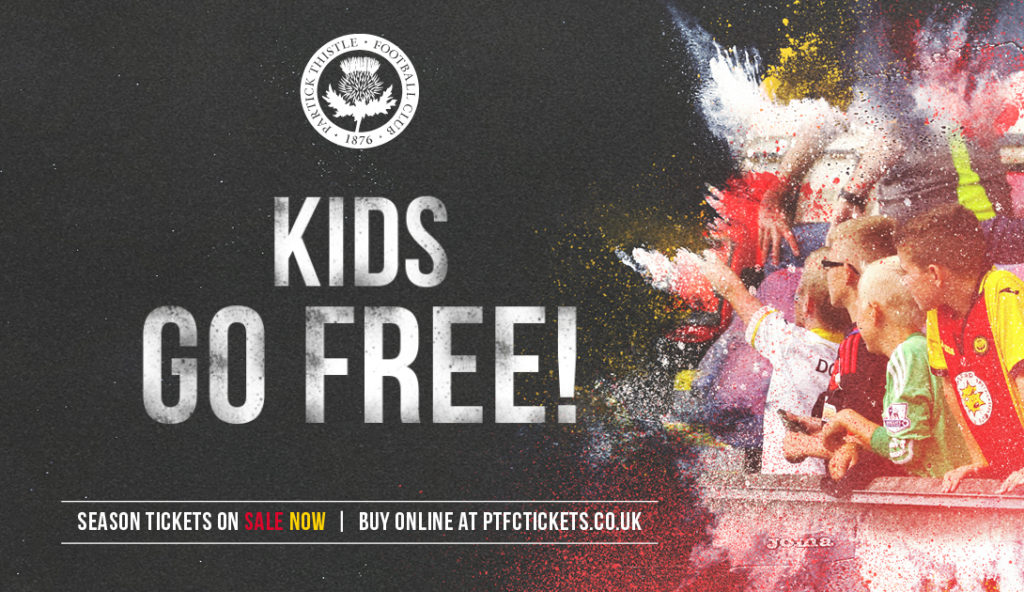 Since 2008 Partick Thistle Football Club has been committed to the idea that young fans aren't only the future of this club but also for Scottish football as a whole.
We want young football fans in Glasgow to grow up committed to Thistle with red and yellow in their hearts as it is they who will shape the future of this club.
This principle is what brought Thistle to be the first Scottish football club to offer free entry to games for all fans under the age of 16.
As has been the case in previous years there will be an area of the Jackie Husband Stand which is specifically allocated as the Partick Thistle Family Section. This section will be located between rows A and W in section 2 of the Jackie Husband Stand.
The family sectIon has moved for the 18/19 season and will be located between rows A and W in section 2 of the Jackie Husband Stand.
Anybody who had a free season ticket in last year's family zone and wishes to move to the new section this season will have to change their seat – see our how to buy guide for instructions on how to do this.
We believe this is the best place for our youngest fans to watch the game, however we realise that some existing season ticket holders may have their favourite parts of the ground and, to keep families together, want their young Thistle fans to sit with them.
Should you wish to reserve a season ticket seat for an under 16 year old outside of the Family Section there will be a small reservation charge of just £25 for the entire season.
Under 16 season tickets are only available to those aged under 16 on 1st August.